– Video footage from a funeral in the Dominican Republic shows 'weed' being placed in the mouth of a dead man as a farewell gift
– According to reports the relatives thought that it would be a well-suited farewell for the deceased who particularly liked to smoke
– The report added that the man died during a physical confrontation in prison
This strange footage from a funeral in the Dominican Republic shows the moment 'weed' was inserted into the mouth of the deceased.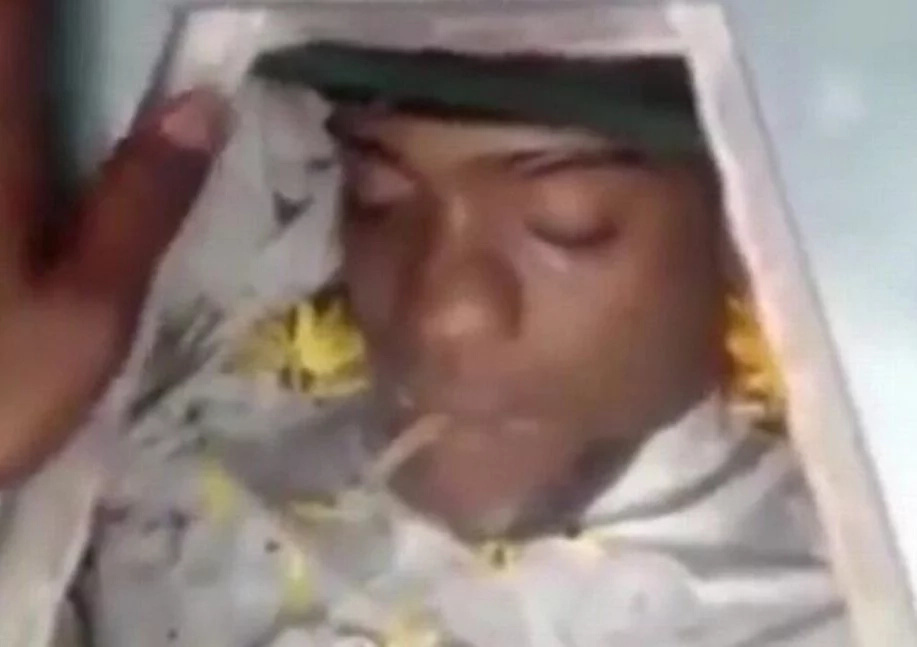 In the video we see a mourner reach down inside the coffin and place the joint inside the mouth of the dead man, while shouts that beer ought to be spilled on him can be heard in the background.
The relatives of the dead man reportedly put the joint inside the man's mouth as a farewell gift for the man who loved to smoke weed.
It was added that the man died during a violent confrontation in a local prison where he was an inmate.
The video went viral across social media shocking people all across the internet. One internet user: "They're trying to get his soul high enough so he get's to heaven!"
Na wa o!